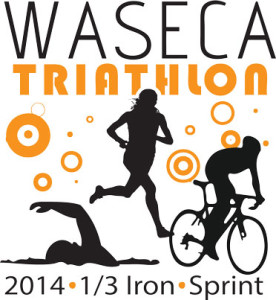 Waseca Tri
07/27/14
Clear Lake Park
Waseca, MN
Check This Out:
Long or short: 1/3 Ironman Tri – 1 mile swim, 34 mile bike, 8.8 mile run. Sprint Tri – ¼ mile swim, 14 mile bike, 4.4 mile run
You can race as an individual or as a team!
Did you say FREE? Gear West will be giving away a Wet Suit and Gear Bag, plus tons of other prizes!