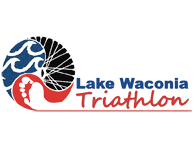 Lake Waconia Triathlon
06/29/14
Waconia, MN
Check this out:
It's a three-stage event – .5-mile swim, 20-mile bike and 4-mile run.
Tri-ing for a cure – Proceeds benefit Josh Sell, a third grade teacher, who is raising money for the St. Baldrick's Foundation to help fund childhood cancer research grants.
The race starts and finishes on Lake Waconia – at the intersection of HWY 5 and Paradise…doesn't get much better than that.