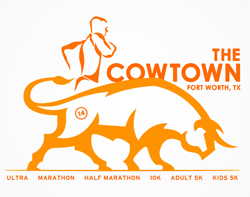 Cowtown Marathon
02/21/14 – 02/23/14
Fort Worth, TX
What we love:
The Cowtown Challenge – race in two of the seven events throughout the weekend (one on Saturday and one on Sunday).
We're sure you can find something that suits your fancy – Kids 1 Mile, Kids 5K, Adult 5K, 10K, Half, Full, Ultra – there is something for everyone!
It's the largest multi- race event in Texas (it's always bigger in Texas – big hair…) and they are expecting over 29,000 participants this year.