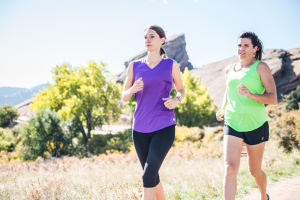 Great article from Runner's World discussing the benefits of running less. Something to think about as you train for your next half marathon or marathon….
I experienced this (accidentally) during my last half marathon, Wine Country Half Marathon – Napa to Sonoma. I didn't have the motivation to train – only running 2-3 days a week and maybe 12 miles for my weekly total. But I noticed that I felt better and my time was over 10 minutes faster than my first half.
If you're feeling burnt out from running, check out this advice and try it for your next race.
http://www.runnersworld.com/race-training/the-benefits-of-running-less?cid=socTP_20140905_31068466